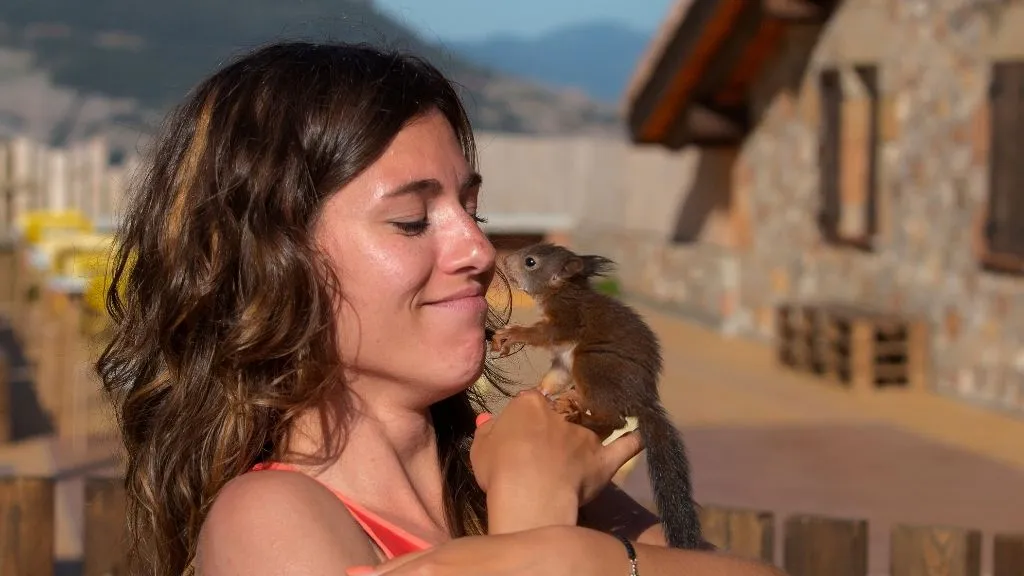 Educational offer of the Zoo of the Pyrenees
Boys and girls love animals. And to tell the truth, teenagers love them too, though they don't always want to show it.

At the Zoo of the Pyrenees we rescue wild animals. And precisely these victims of human action are the one who participate in our educational offer. Seeing, caressing and feeding these animals arouses empathy in young people and makes them understand the real need for the protection of the natural environment.

Its effect on classroom learning is very positive, as well. Teachers often encourage the interest of students in educational projects with the promise of participating in our workshops afterwards.

Workshops and activities with wild animals
Educational offer for every level
Special education
Get to know our way of working.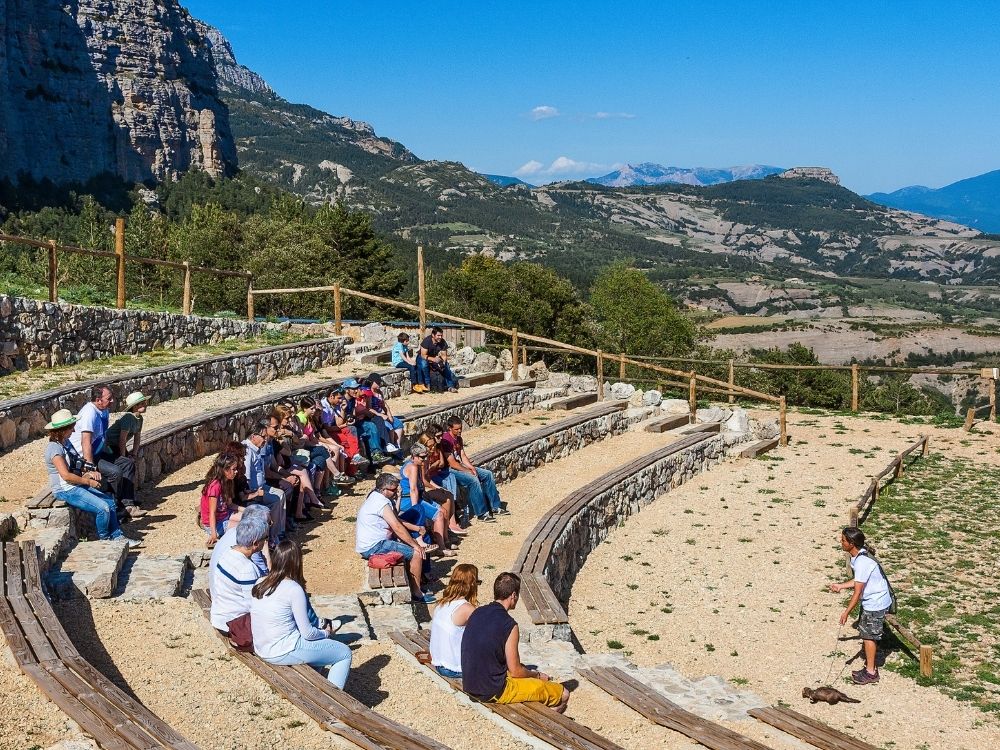 Environmental education is what makes our work meaningful.
We want you to know us first hand. We are confident that you will recognize the high standard of our educational activities.
Consequently, we hope that you will recommend our workshops with wildlife to your school as a complementary activity.
We're looking forward to seeing you at the Zoo of the Pyrenees! See you soon!
Opinion of schools on our educational offer
CEIP Aiguadora Navès
"Excellent demonstration by the zoo staff, who have been able to convey, through very appropriate explanations for students, the characteristics and lifestyle of these birds. The proposal is very attractive because otherwise we would not have been able to see, experience and observe these birds up close. We thank the zoo for the activity. "
"…On one hand, it offered us the opportunity to know the most important characteristics of the native fauna that is unknown to most of us. And on the other hand, through this knowledge, pupils become aware of the need of its conservation. Definitely a very complete activity pedagogically speaking."
"Thank you so very much. We all had a wonderful morning and the children were all entranced and loved seeing and touching the animals. We have had lots of parents telling us today that their children did not stop talking about the animals when they got home on Friday!
Thank you so much for all of your kind work and support making all of the sessions so fun, memorable and informative for all the children, despite some of them being so very young.
We will definitely be in touch soon to book you to come and visit us again.
My huge thanks and best wishes to you all, Lucy."