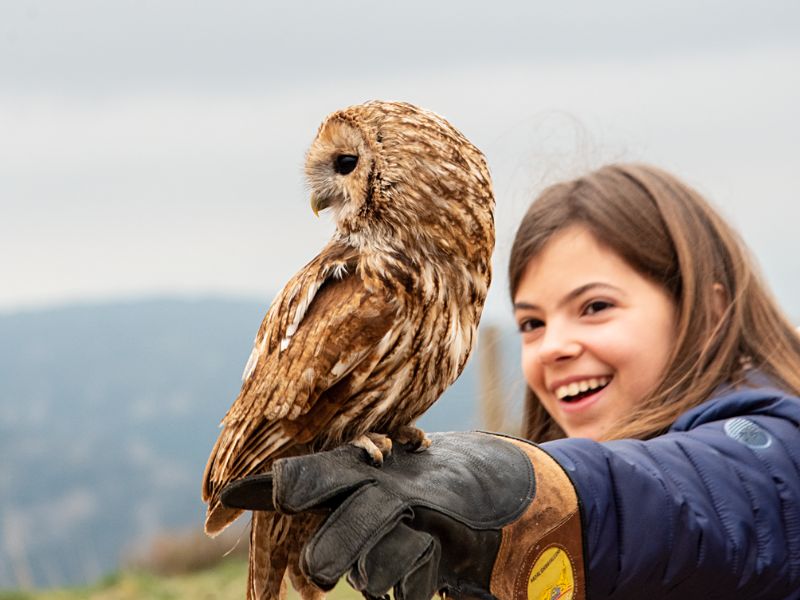 Visit wildlife refuge with schools
An extraordinary field trip that students will love, their parents will approve of and teachers will enjoy.
The Zoo goes to School
Workshops with protected animals in the classrooms of educational centers throughout Catalonia.
We are on a mission
We want all the children who live in Catalonia to know the wild animals of our country. Can you help us?
Only if we know the animals and create emotional bonds with them will we get involved in their protection.
Age of the students
The activities are adapted to all educational levels. Each one has a different format according to the age, knowledge or specific needs of the students.
We adapt the activities to deepen a particular topic, if the teacher is working with students on a specific project.

At the Zoo of the Pyrenees we rescue wild animals. And it is precisely these victims of human action who participate in animal workshops for schools. Seeing, petting and feeding these animals awakens empathy in young people and makes them see the real need for the protection of the natural environment.

Its effect on classroom learning is very positive, as well. Teachers often encourage the interest of students in educational projects with the promise of participating in our workshops afterwards.

Get to know our way of working.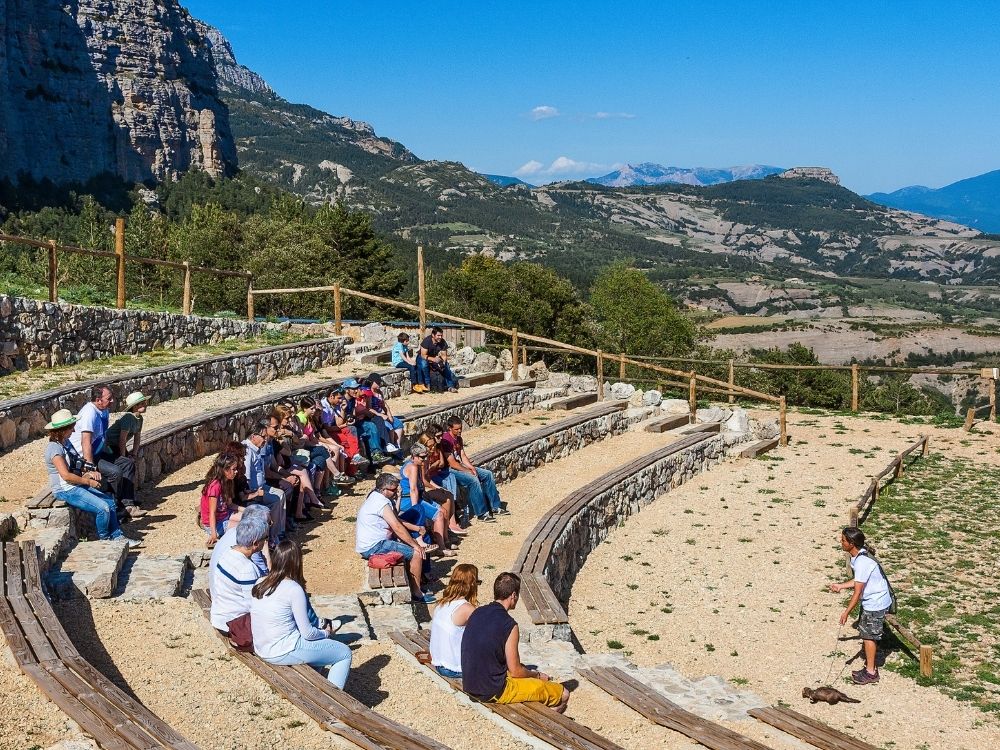 Environmental education is what gives meaning to our work.
We want you to get to know us first hand. We are sure that you will recognize the high level of our educational activities.
Consequently, we hope that you will recommend our workshops with wild animals to your educational center as a complementary activity to the lessons.
We are waiting for you at the Zoo of the Pyrenees! See you soon!
Opinion of educational centers about our workshops with animals for schools

150 animals of 55 native species currently live in the Zoo of the Pyrenees refuge. Getting to know these animals, victims of human action, sensitizes students to the need to protect the environment and at the same time awakens surprise and pride in our country's natural wealth.